No contract formed via URL to terms and conditions in hard copy advertisement

Online terms of service found at URL in hard copy advertisement were not enforceable.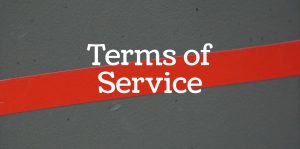 Plaintiff visited a Subway restaurant. One of the Subway employees referred plaintiff to an in-store, hard-copy advertisement. On the advertisement, Subway offered to send special offers to plaintiff if she texted a keyword to a short code. Plaintiff sent the text message to Subway, and Subway began responding, including by sending her, via text message, a hyperlink to an electronic coupon.
Later, plaintiff wanted to stop receiving the messages, so she requested that the messages cease. But they kept arriving. Plaintiff then sued under the Telephone Consumer Protection Act ("TCPA"). Subway moved to compel arbitration, arguing that a contract was formed because the printed in-store advertisement that contained the keyword and short code to text included a reference to and URL for "terms and conditions". Those terms and conditions required plaintiff to settle the dispute by arbitration.
The lower court denied the motion to compel arbitration. Subway sought review with the Second Circuit Court of Appeals. On appeal, the court affirmed the denial of a motion to dismiss, finding that plaintiff was not bound by the terms and conditions.
The appellate court held that plaintiff was not on notice of the terms and conditions, which contained the arbitration clause, because Subway failed to demonstrate that such terms and conditions would be clear and conspicuous to a reasonable person in plaintiff's position. More specifically, the court held that the following facts showed plaintiff did not know what the terms said:
Subway failed to provide evidence regarding the size of the advertisement at issue, or the print size contained within that advertisement;
the reference to "terms and conditions" was buried on the advertisement in a paragraph that was printed in significantly smaller font relative to the other text on the advertisement, and the reference itself was surrounded by a substantial amount of unrelated information;
the advertisement only vaguely referenced "terms and conditions," and did not state that a consumer would be agreeing to those terms if she sent a text message to Subway's short code, nor did it otherwise direct the consumer to such terms;
access to the terms and conditions on the Subway website required plaintiff to type in the URL text provided on the hard-copy print advertisement into an internet browser on her cell phone or some other device with internet browsing capabilities; and
once linked to the Subway website, the heading stated that it contained "terms of use for this website," thus potentially suggesting to a reasonable person (searching for conditions of the promotional offer) that the website did not contain any terms or conditions beyond those relevant to the use of the website.
This combination of barriers led the court to conclude that the terms and conditions were not reasonably conspicuous under the totality of the circumstances and, thus, a reasonable person would not realize she was being bound to such terms and conditions by texting Subway in order to begin receiving promotional offers.
Soliman v. Subway Franchisee Advertising Fund Trust, Ltd., — F.3d —, 2021 WL 2324549 (2nd Cir. June 8, 2021)
Related: Court finds clickwrap independent contractor agreement enforceable